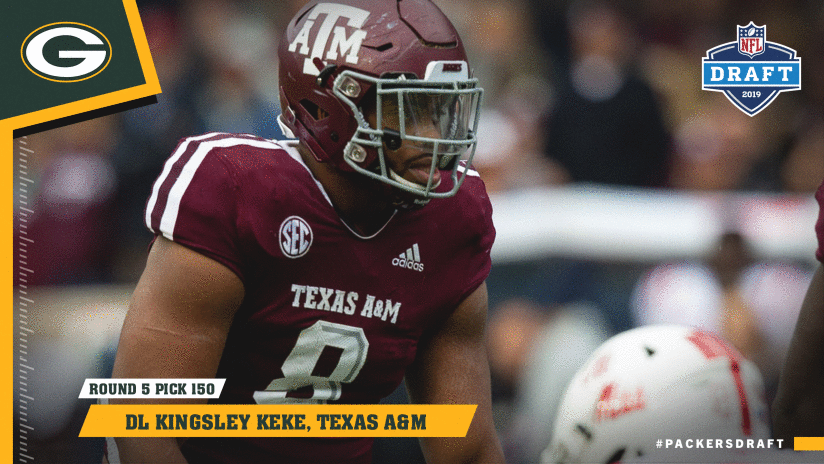 GREEN BAY – Texas A&M's Kingsley Keke started his college career as an interior defensive lineman before moving out to end as a senior.
The Packers had their eye on him the entire time.
Keke became Green Bay's fifth-round draft pick on Saturday, the 150th overall selection. The 6-4, 288-pounder has changed his body type and position over time, but he's always stood out in starting 34 games for the Aggies over the last three years.
"He's been on my radar for a while," college scout Charles Walls said. "He's a guy that school has talked about for a long time as a guy to be excited about for the future."
Keke's impact statistically rose with the move out to defensive end, as he recorded seven of his 12 career sacks in 2018.
He dropped 20 pounds to make the switch, improving his speed and agility to take the place of a teammate who got hurt.
"We had a good, solid three-technique, so they tried me out there," Keke said. "I did it for the team."
Adherence to a stricter diet paid off, and he varied his attack plans against offensive linemen compared to when he lined up at the nose.
"They played him more on the edge, and you could see his athleticism come through little more as a pass rusher, which was intriguing," Walls said.
"He's a broad man with plenty of room to grow. He can be whatever weight we want him to be and play whatever position we want him to on the defensive line."