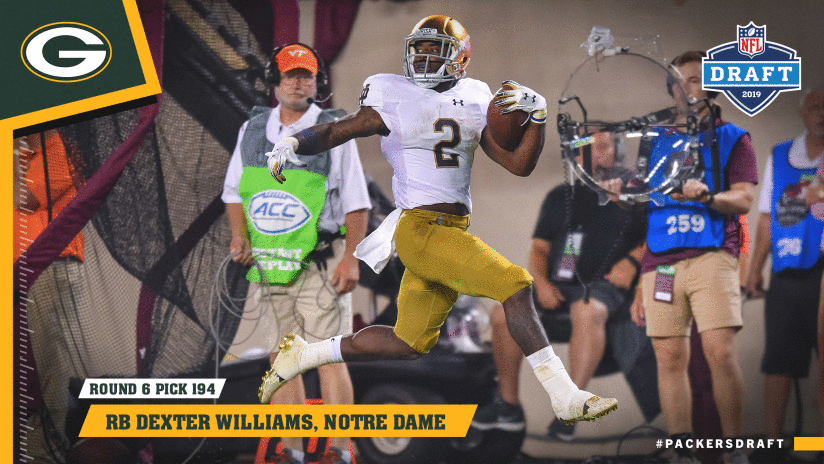 GREEN BAY – A mother getting more emotional than the son on draft day is nothing unusual.
But the story behind it with Dexter Williams is a special one.
The Notre Dame running back, whom the Packers chose with the second of their sixth-round picks on Saturday, at No. 194 overall, could never be sure his mother was going to witness this big day.
Cheryl Williams was diagnosed with an incurable neuro-muscular disorder called myasthenia gravis in 2006. Then she was tagged with a terminal illness, pulmonary arterial hypertension, last year and given a three-to-five-year window.
To say she's persevered does not do it justice, but her emotional reaction to her son getting a phone call from the Green Bay Packers was shown on national TV for all to observe.
"This is something she's always wanted to have a chance to see," Williams said. "To be with her at this moment was so special.
"It means a lot just to know God is still with us and with our family, protecting us and allowing her to be here. It's a moment we'll never forget."
Williams has overcome his own issues, though they fall into a different category. Calling them "mistakes," Williams has a marijuana arrest on his record from 2016 and a four-game suspension to start last season that was for undisclosed reasons.